48 Gift Ideas For Administrative Professionals Day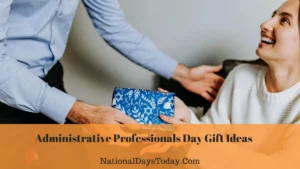 Welcome to our carefully curated selection of gifts for administrative professionals! At the heart of every successful office, these dedicated individuals keep things running smoothly and deserve recognition for their hard work.
Whether you're celebrating the day or want to express your appreciation, we've assembled a collection of over 48 thoughtful gift ideas that convey gratitude and admiration.
From elegant desk accessories that add a touch of sophistication to their workspace to personalized items that showcase their unique style, our gift suggestions cater to a range of preferences.
Show gratitude with practical yet stylish gifts that help them stay organized and motivated. Each item has been handpicked to reflect the professionalism and dedication administrative professionals bring to their role.
Explore our curated selection and discover the perfect way to honour these essential members of your team. Make their day unforgettable with a gift about how much you value their contributions.
48 Administrative Professionals Day Gift Ideas
1.

Customized Desk Organizer: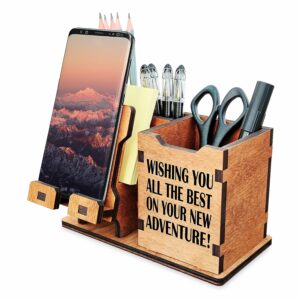 The wooden pen holder with a compartment for a cell phone is a thoughtful gift for any office. The phone holder is convenient, and the engraved personalization makes it stand out. It is a considerate way to express gratitude to superiors or coworkers. The pen holder has compartments holding office essentials such as pens, pencils, scissors, and paintbrushes.
Why We Chose:
This product is eco-friendly and keeps workspaces organized. It is a wise decision for maintaining organization, and the eco-friendly vibe is an added benefit. The desk organizer.
Price: $19.99
2.

Personalized Coffee Mug: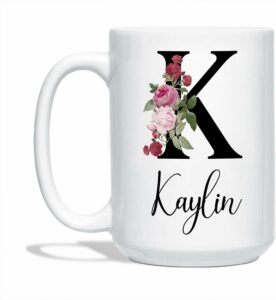 The Custom Initial Name Coffee Mug is meticulously designed to offer style and comfort. Crafted from high-quality ceramic, it's a testament to exquisite craftsmanship. The personalized initial on the mug adds a distinctive touch, creating a unique keepsake that holds sentimental value.
The customized design reflects your attention to detail and sentiment, making it a standout choice for those who appreciate the finer things in life. Your unique initial transforms sips into moments of connection. The ceramic construction ensures your beverage remains at the perfect temperature, enhancing your coffee-drinking experience.
Why We Chose:
The personalized coffee mug can transform the daily routine of administrative professionals into a moment of connection and reflection.
Price: $9.99
3. Spa Gift Card: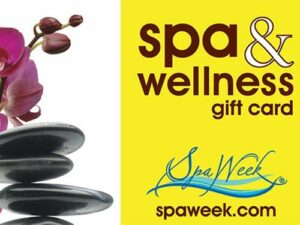 With the Spa & Wellness by Spa Week Gift Card, you can indulge at more than 9,000 world-class spa and wellness facilities in the United States, Canada, and Puerto Rico. There are various rejuvenating services, such as massages and facials that will help them unwind and feel renewed. Spa is something that can help you unwind from the daily monotonous and strenuous lifestyle. It can be a perfect gift as it will help one to take a break from work and relax.
Why We Chose:
By choosing the Spa & Wellness by Spa Week Gift Card as a corporate gift for administrative professionals, you're not just providing a present but fostering well-being, gratitude, and a positive connection with your business.
Price: Starts From $25
4. Stylish Pen Set: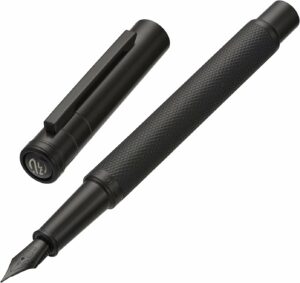 The Matte Black Forest Fountain Pen by Asvine is a refined writing instrument that delivers unparalleled precision with its stainless steel extra fine nib. This set includes a converter for bottled ink and a sleek metal pen case, offering a range of colors and nib sizes. Crafted for comfortable, extended writing, it emanates timeless elegance.
Gift this sophisticated pen for its exquisite craftsmanship and versatility, making it a perfect choice for corporate occasions. Its classic design and exceptional quality reflect an appreciation for fine details, making it a fitting gift for valued clients or employees.
Why We Chose:
A stylish pen set would be the most desirable gift, as it can come very handy for work.
Price: From $16 to 20$
5. Desk Plant: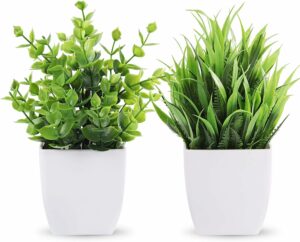 Light up your living space or workspace with the Der Rose 2 Packs Small Fake Plants. These charming mini artificial potted plants are perfect for adding a touch of greenery to your table, desk, bathroom, or office. With lifelike detailing and a realistic appearance, they bring the beauty of nature indoors without the need for maintenance.
The compact size makes them versatile for various settings, while the stylish pots complement any décor. These artificial plants will instantly breathe life and freshness into your space.
Why We Chose:
These lifelike artificial plants are perfect corporate gifts, because they bring a little nature into the office without the hassle of maintaining natural plants.
Price: $11.99
6. Leather Portfolio: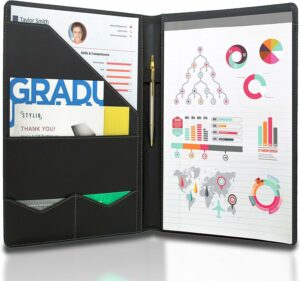 Elevate your professional image with this Leather Portfolio—a pinnacle of style and function. Crafted to perfection, it boasts secure pockets for documents, cards, and travel essentials. With a refined pen holder and refillable writing pad, you're always prepared. Its sleek black piano matte finish exudes sophistication, ensuring you make a lasting impact. Designed to fit seamlessly into briefcases or bags, this portfolio is your ultimate ally in organizational prowess.
Why We Chose:
It's the perfect gift for Administrative professionals. The Leather Portfolio blends practicality and elegance, embodying the essence of administrative excellence. Gift them a tool that enhances organization and adds a touch of class to daily tasks.
Price: $17.95
7. Engraved Nameplate: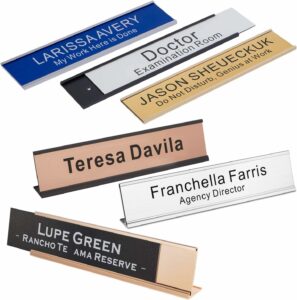 An Engraved Nameplate is a symbol of distinction and personalization. Tailor your workspace precisely, selecting fonts, colors, and up to 2 lines of engraving. Elevate your office aesthetic with a touch of sophistication that captures attention. Whether adorning desks or doors, it's a statement piece for professionals who embrace individuality.
A refined Desk Holder or Wall Mount is included, marrying form and function seamlessly. Crafted from top-tier acrylic-based plastic, durability is guaranteed, ensuring your nameplate stands the test of time. Choose excellence, choose personalization, and choose this Engraved Nameplate.
Why We Chose:
Best gift for your Administrative professional friends as this will illuminate their workspace with an Engraved Nameplate—a blend of professionalism and personal flair. A thoughtful touch for those who master organization and elegance.
Price: $7.99
8. Inspirational Quote Wall Art: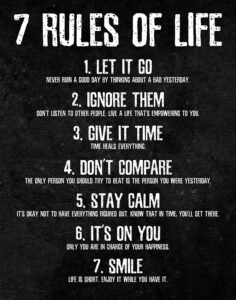 Ignite your daily journey with this Inspirational Quote Wall Art—a visual masterpiece that fuels ambition and purpose. Embrace life's challenges armed with the 7 Rules of Life, empowering you to conquer work, school, or the gym. Unframed for versatility, this motivational poster finds its home in your living space, office, or classroom, radiating positivity and wisdom.
The minimalist design boasts bold, legible text that seamlessly integrates with any decor, gracing your walls for years to come. Elevate your surroundings and channel the strength to achieve greatness.
Why We Chose:
Gift your admin friends a beacon of inspiration. This wall art encapsulates the ethos of productivity and resilience, resonating with administrative duties. A constant reminder to excel and conquer challenges.
Price: $11.97
9. Gourmet Chocolate Gift Basket: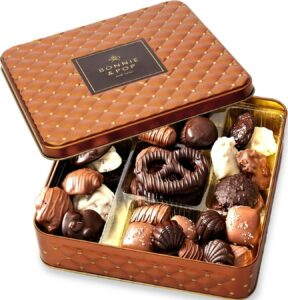 Indulge in the exquisite world of flavors with this Gourmet Chocolate Gift Basket. This tastefully curated assortment resides in a box that can reused, boasting an elegant gift tin filled with delights like pretzel clouds, milk butter pecan patties, sea salt caramels, cashew clusters,  and more.
Each delectable piece, from double silk truffles to coconut haystacks, is wrapped separately, ensuring a fresh and delightful sharing experience. The pop embellished tin and ornate bonine turn this into a treasured keepsake, embodying the essence of appreciation.
Why We Chose:
It's a prime Administrative professionals day gift to show gratitude with a touch of decadence. This luxurious Gourmet Chocolate Gift Basket offers a delightful escape from the daily grind, a treat that mirrors their dedication and sweetens their endeavors.
Price: $42.99
10. Bluetooth Speaker: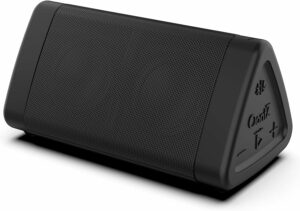 The OontZ Angle 3 Bluetooth Speaker in black is a stylish addition to any music lover's collection. This compact wireless speaker packs a powerful 10 watts of sound, allowing you to enjoy your favorite tunes with crystal clear stereo sound and deep, rich bass. With its IPX5 water-resistant construction and Bluetooth 5.0 technology, you can listen to your music worry-free indoors or out. Turn up the volume and take your tunes with you anywhere with this powerful Bluetooth device!
Why We Chose:
The OontZ Angle 3 Bluetooth Speaker's sound quality, sleek design, and practicality make it a great corporate gift. It is a versatile gift that can improve work and leisure with its portable wireless features, crystal-clear sound, and water-resistant build.
Price: $27.99
11. Noise-Canceling Headphones: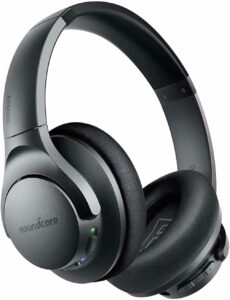 The Soundcore Anker Life Q20 Hybrid Active Noise Cancelling Headphones are the next level in headphones. Get rid of background noise and enjoy high-quality audio without interruptions. These wireless over-ear Bluetooth headphones provide up to 40 hours of playtime, perfect for long flights or working from home.
Enjoy the premium comfort of memory foam ear cups while listening to high-definition sound with deep bass. The Soundcore Life Q20 headphones are a new standard in audio satisfaction, and they are perfect for both on-the-go listening and at home.
Why We Chose:
The Soundcore Anker Life Q20 Headphones are a great present for anyone on your list. These headphones have the ideal balance of premium sound quality, wearability, and active noise cancellation for maximizing productivity and rest.
Price: $59.99
12. A Stylish Tote Bag: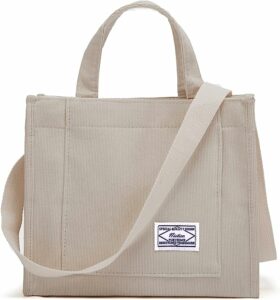 Our Tote Bag Women Small Satchel Bag will take your look to the next level. This chic tote bag, made from the season's must-have corduroy, is the epitome of form and function. This hobo bag can serve as your constant companion whether you are off to class or just out and about.
Its minimal size does not mean you have to skimp on storage, so you can take all your necessities with you wherever you go. The crossbody strap means you can carry it hands-free, and the 2023 style gives it a modern edge. This trendy piece will help you stand out from the crowd while also enhancing your unique sense of style.
Why We Chose:
Given its practicality and chic appearance, this corduroy Tote Bag is an excellent choice for a corporate gift.
Price: $14.99 – $18.99
13. Desk Calendar: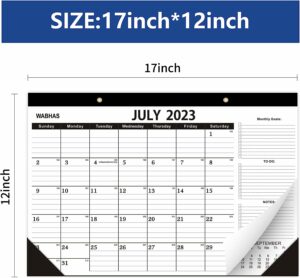 Stay organized and inspired with this Desk Calendar. Embrace 18 months of seamless planning. Effortlessly tear pages along the perforated edge and easily hang using the dual golden hanging holes. Each month features spacious daily blocks with Julian's dates, holidays, and room for goals, to-do lists, and notes.
The sturdy black hardcover provides durability and a smooth writing surface. Elevate your workspace with this elegant and functional calendar for offices, schools, and meetings. Manage tasks and envision long-term success effortlessly.
Why We Chose:
Ideal for gifts to working professionals like admins, managers, and more. A versatile tool that simplifies tasks, sets deadlines, and plans efficiently, fostering productivity and organization in every office endeavor.
Price: $12.99
14. Customized Mouse Pad: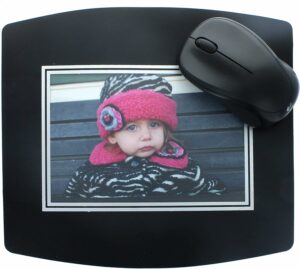 Experience productivity and personalization like never before with this Customized Mouse Pad. It has exquisite texture and intricate patterns elevate your workspace, making work and play seamless. A thoughtful gift for friends and family, this laptop mouse pad combines style with function.
Crafted with an environmentally friendly, anti-slip, and comfortable material, it ensures a smooth glide for your mouse. The non-deformation rubber base guarantees stability, firmly securing your pad to the table. Elevate your desk aesthetics, enhance mouse precision, and showcase your unique style with this exceptional accessory.
Why We Chose: 
The Customized Mouse Pad redefines workspace aesthetics while enhancing functionality. Gift your administrator a customized tool that adds flair to their desk and enhances daily tasks.
Price: $6.99
15. Aromatherapy Diffuser: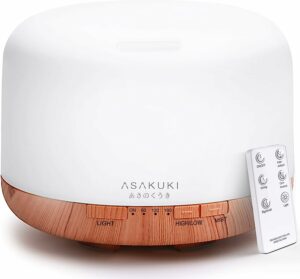 Experience tranquility and elevate your space with this Aromatherapy Diffuser. This exceptional device transcends ordinary diffusers with its multifunctional brilliance. Featuring a spacious 500ml water tank for hassle-free cleaning, 7 LED light hues, mist nebulizer modes, and a convenient remote control.
A safety auto-switch prevents overheating when water depletes. Enjoy the mist and light functions separately – a peaceful night's sleep or a luminous ambiance. Crafted from premium PP material, it's safe for babies and pets. Delightfully packaged, it's the ideal gift for family and friends. With two-year technical support, quality is assured.
Why We Chose:
Unveil serenity in the workspace. Gift your assistants a haven of calm, promoting focus, reducing stress, and enhancing their daily productivity.
Price: $25.99
16. Gift Card to a Favorite Restaurant :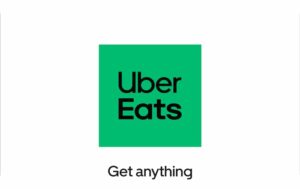 Unlock a world of flavor and convenience with the Gift Card to a Favorite Restaurant. This card brings culinary delight, whether a savory dinner or a delectable meal at home. Redeemable via the Uber app, it seamlessly connects you to rides and local restaurant treasures. Indulge in hassle-free dining experiences and treat yourself to culinary journeys without leaving your doorstep. Elevate your gifting game and offer the gift of choice and taste.
Why We Chose:
Empower their palate and well-deserved breaks. Gift this Gift Card to your secretary, assistant, or anyone who lets them savor flavors stress-free, reflecting an appreciation for their hard work and dedication. It's a token of indulgence, offering a gastronomic escape from daily routines.
Price: Starts From $15
17. E-reader: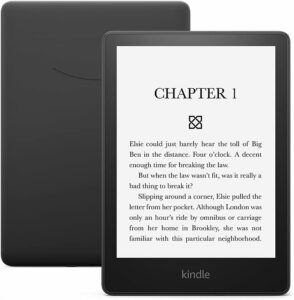 Introducing the Kindle Paperwhite—an unparalleled reading experience that transcends the ordinary. Immerse yourself in the 6.8″ flush-front display, now bordered by even thinner edges, offering a genuine book-like encounter with its 300 ppi glare-free perfection. Bask in the brilliance of adjustable warm light, and tailor your reading ambiance from white to amber.
Revel in up to 10 weeks of battery life and 20% faster page turns. Dive into a sea of knowledge, carrying thousands of titles in one slim device. Withstand water splashes effortlessly and explore realms from the beach to the bath.
Why We Chose:
Kindle Unlimited opens the gateway to 2 million+ titles, plus audiobooks, which makes it the best administrative professionals day gift for professionals friends.
Price: $139.99
18. Fitness Tracker: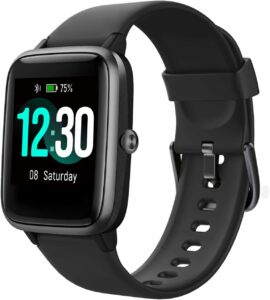 Revolutionize your fitness journey with this Fitness Tracker—an epitome of innovation and well-being. Featuring a 1.33-inch TFT-LCD full touch screen, this cutting-edge health smartwatch lets you connect deeply with your body. Uncover insights with sleep tracking, sports records, menstrual health monitoring, relaxation guidance, alarms, and timers.
Real-time heart rate and sleep monitoring provide invaluable data for enhancing your lifestyle. This watch is a faithful companion with customizable watch faces, music control, sedentary reminders, and more. Stay informed with notifications from your phone.
Why We Chose:
Empower assistant heroes with the Fitness Tracker—a blend of practicality and wellness. Elevate their organizational prowess while encouraging a healthier lifestyle.
Price: $39.99
19. Coffee Subscription Box: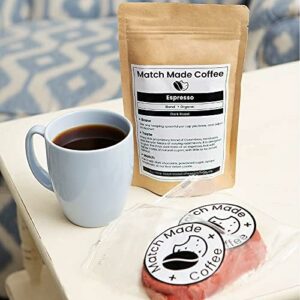 Match Made Coffee is an enticing monthly subscription service that combines the delicious allure of gourmet cookies with the aromatic pleasure of organic ground coffee. Two gourmet cookies that are thoughtfully matched to each other and the coffee serve as the perfect complements.
The cookies are made by a renowned cookie bakery partner and come in a variety of delicious flavors, including Red Velvet, Taro, Lemon Bar, and more. Match Made Coffee stands out due to its dedication to making the experience better with its "match made flavors."
Why We Chose:
The Coffee subscription box can be great corporate gifts for administrative professionals as this could be the best way how they can have their little coffee breaks and relish the moments.
Price: $19.95
20. Monogrammed Notebook: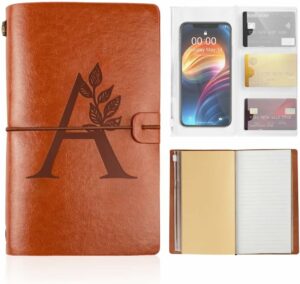 This notebook's elegant design and long-lasting durability are both a result of its high-quality PU leather construction. The soft, smooth texture makes it comfortable to touch, while the thick brown kraft paper and white lined paper inside provide a durable canvas for your thoughts.
The pages are tear-resistant and can be written on with various pens. This notebook's versatility sets it apart. Its two page styles—white lined for organized note-taking and brown blank for creative sketching—meet your varied needs. Elastic closures keep your leather notebook securely closed.
Why We Chose:
The Premium Leather Initials Notebook presents itself as an excellent choice for a corporate gift to administrative professionals , offering a combination of quality, sophistication, and versatility that aligns well with professional settings.
Price: $13.99
21. Portable Phone Charger: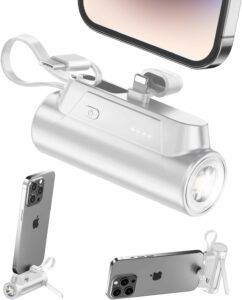 The Fashion Design Power Bank keeps you powered on the go in style. With its smooth exterior and refined texture, this power bank exudes elegance. It can fully charge your iPhone 8 1.5 times or your iPhone X once with its upgraded 4500mAh capacity, keeping you connected throughout the day. This power bank has a better built-in cable.
It can now accommodate thicker phone cases, eliminating the need to remove the case before charging your iPhone. The lipstick-sized power source keeps power close at hand. Put it in your pocket or purse without cords and rest easy knowing you have a reliable charger when you need it.
Why We Chose:
The functionality, aesthetics, and convenience makes an excellent corporate gift choice for administrative professionals on the move.
Price: $29.99
22. Travel Mug: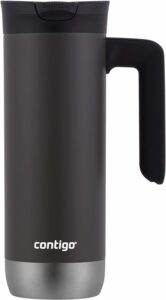 The SnapSeal Insulated Stainless Steel Travel Mug with Handle transforms your beverage experience. This 20-ounce travel mug combines cutting-edge design and technology for superior performance and convenience. This travel mug uses THERMALOCK double-wall vacuum insulation to precisely maintain drink temperature.
This advanced thermal insulation lets you enjoy hot drinks for up to 7 hours or cold drinks for 18 hours. The travel mug is made of high-quality stainless steel. The modern exterior matches your style and withstands daily use.
Why We Chose:
A perfect administrative officials gift idea as these could be the perfect go to companion for professionals going to work every morning.
Price: $13.99
23. Personalized keychain: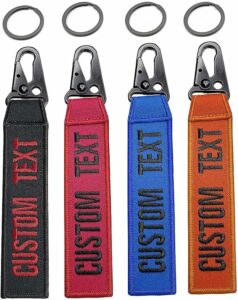 The C Hook Closure Double Sided Key Chain is functional and thoughtful. This key chain organizes keys, expresses your personality, and helps you find them if you lose them. The C Hook closure makes this key chain easy to attach and detach from belts, bags, and pockets. Its dual-sided embroidery makes your text visible from all angles. The key chain is 18cm long and 3cm wide, balancing visibility and compactness. This ensures it won't take up excessive space while still being easily noticeable.
Why We Chose:
Gifting such a key chain to administrative professionals showcases your care for employees' belongings and well-being, fostering a positive work environment.
Price: $9.69
24. Cookbook With Easy and Healthy Recipes: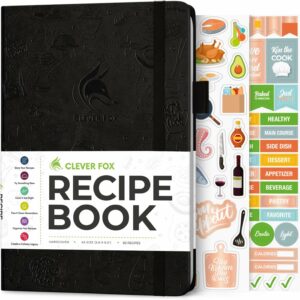 The "Clever Fox Recipe Book" will help you to achieve new heights in the kitchen. This multipurpose treasure can serve as either a repository for your treasured family recipes or as the nerve center for the production of your very own cookbook. Stylish and long-lasting, the A5 hardcover provides space for up to 60 of your most treasured culinary creations. This blank cooking journal is your dependable travel companion, whether you are sharing family lore or trying out novel flavors.
Why We Chose:
The "Clever Fox Recipe Book" is an excellent choice for a business present. This A5 hardcover gem is a stylish and practical way to keep your favorite recipes neat and organized. A thoughtful gift that fosters culinary flair.
Price: $19.99
25. Desk Puzzle: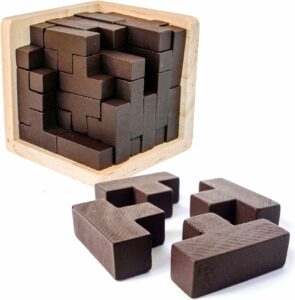 Unlock the realm of intellectual intrigue with this Desk Puzzle—a captivating masterpiece that engages problem solvers and game enthusiasts alike. Crafted from premium wood, this T-shape puzzle invites you to dismantle and reconstruct its enigmatic form, providing endless hours of cerebral entertainment.
Hone genius skills such as problem-solving, spatial imagination, and creative thinking, all while indulging in the joy of mind-bending challenges. Elevate your leisure moments, and give the Desk Puzzle—an ode to brilliance and leisure.
Why We Chose:
Embrace the Desk Puzzle as the quintessential gift for everyone, whether for a kid or an admin professional. Its engaging complexity fosters mental agility, offering a rejuvenating escape from routine tasks while enhancing cognitive prowess.
Price: $29.99
26. Desk Clock: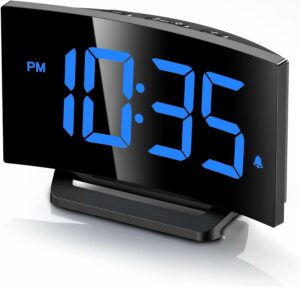 Introducing this Desk Clock—a harmonious fusion of function and style that redefines timekeeping. Tailor-made to your preferences, it accommodates every need. Whether you crave a bold, easily readable display or a soft, dimmed bedside glow, this clock delivers.
With a generous, luminous face, time reveals itself day or night. Choose from five brightness levels or a discreet off mode, ensuring seamless integration into your surroundings. Elevate your ambiance with this chic, versatile piece—a testament to timeless design.
Why We Chose:
Empower your team with the Desk Clock—a functional masterpiece that harmonizes with their workspace. It's not just a timekeeper; it's a statement of refined efficiency.
Price: $15.99
27. Classy Business Card Holder: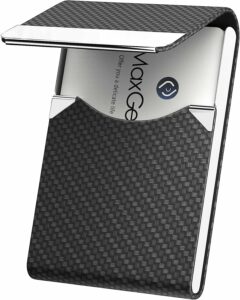 Elevate your professional networking with this Classy Business Card Holder—a fusion of functionality and elegance. Boasting a built-in magnetic closure for effortless access, it accommodates 15-25 business cards or 4-8 credit cards, adapting to your needs.
Crafted from premium PU leather and stainless steel, it exudes sophistication while fitting snugly into pockets, briefcases, or handbags. Make a statement at every meeting, and leave a lasting impression with this sleek card case that's both practical and stylish.
Why We Chose:
The Classy Business Card Holder is an impeccable gift choice for assistants, executives, and admins, enhancing their networking prowess while showcasing a flair for sophistication.
Price: $4.99
28. Inspirational Book:
Immerse yourself in the profound wisdom of this Inspirational Book—an exquisite journey through words that uplift the soul. Delve into its pages, where anecdotes and insights intertwine, igniting sparks of motivation and self-discovery. Each entry may be a reference point of light, directing you through challenges and triumphs.
With smooth composition and captivating stories, this book rises above time, making it an essential expansion to your scholarly collection. Let its wisdom resonate within, nurturing personal and professional growth.
Why We Chose:
The Inspirational Book is a beacon of motivation, offering respite from the demands of administrative roles. A thoughtful gift that nurtures their spirit, fostering resilience and creativity in the face of tasks.
Price: From$11.58
29.

Essential Oil Set: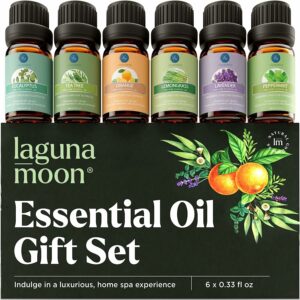 LagunaMoon's exquisite Essential Oils Set is a collection of six organic blends that have been crafted with great care to elevate your senses. These 10ml oils can take you from the sands of Laguna Beach to the comfort of your own home. Use oils in humidifiers, candles, diffusers, and more to tap into nature's healing potential.
The oils come from farms that use only sustainable methods, are like having the world delivered right to your front door. Indulge in the soothing effects of French lavender, the energizing properties of Indian peppermint, and the refreshing qualities of Australian eucalyptus all at once.
Why We Chose:
The oils are a great corporate gift because they encourage wellness and self-care while staying stable for 24 months or more in FrostProtect bottles.
Price: $11.99
30. Personalized Luggage Tag: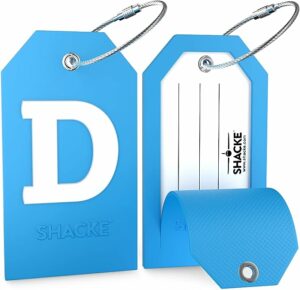 Discover the ultimate travel companion: This Personalized Luggage Tag. Unveil a world of uniqueness and security as you embark on journeys. This robust steel loop design has adorned luggage across the globe, safeguarding privacy and style. Purpose-built for enduring attachment, this tag becomes a part of your wanderlust story.
A generous 4.5-inch size ensures your bag stands out in the crowd, enhanced by a personalized letter that adds an elegant distinction. Elevate your journey with the Shacke difference.
Why We Chose:
Elevate their travel game with the Personalized Luggage Tag—a fusion of practicality and personal touch. Ideal gifts for your admin colleagues and assistant.
Price: $7.99
31. Gym Membership: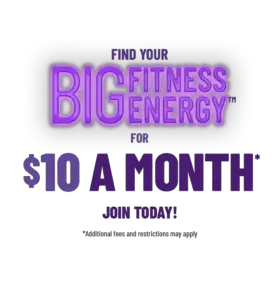 Unveil a healthier, more vibrant you with this transformative Gym Membership. Discover a world of wellness, strength, and vitality as you sculpt your body and boost your energy. Dive into diverse invigorating workouts led by seasoned trainers, and relish access to top-notch facilities.
Elevate your fitness journey with personalized guidance and motivational camaraderie. Embrace a well-being lifestyle, ensuring every visit leaves you rejuvenated and inspired. Elevate your physical and mental potential through the gateway of this Gym Membership.
Why We Chose:
Gift the power of wellness to Administrative professionals—a profound gesture that prioritizes their health and resilience, enhancing focus and efficiency.
Price: From $10
 32.

A Cozy Blanket: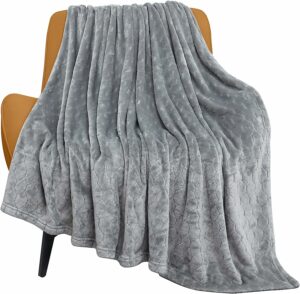 Indulge in the luxurious comfort of this "Cozy Blanket." Crafted from 100% polyester microfiber, its dual-sided design offers varying softness for an exquisite sleep experience. Unlike traditional cotton throws, this blanket is remarkably breathable and lightweight, ensuring optimum warmth. An exquisite addition to your decor—whether draped over a couch, sofa, or bed.
It's your ideal companion for office naps, chilly TV nights, and business trips. This blanket wraps you in sheer relaxation, versatile, plush, and irresistibly soft.
Why We Chose:
Perfect gift for your Admin professional friends because it elevates their workspace with warmth and comfort. This Cozy Blanket, with its luxurious touch, encourages relaxation during breaks, fostering a rejuvenated work environment.
Price: $11.99
33. Scented Candle Set: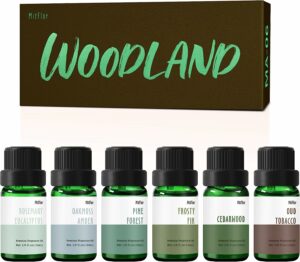 Elevate your senses with this MitFlor Scented Candle Set—an olfactory journey to enchanted woodlands. Immerse yourself in nature's embrace through six alluring fragrances: Rosemary Eucalyptus, Pine Forest, Oud Tobacco, Frosty Fir, Oakmoss Amber, and Cedarwood.
This premium, concentrated oils transcend traditional scents, enriching candles, perfumes, and more. Unleash your creativity, crafting bespoke scents for reed diffusers, bath luxuries, and beyond. Let these fragrant oils transform your world from serene evenings to revitalizing days.
Why We Chose:
Ideal for office colleagues like admins, executives, and so on. Show appreciation with this Scented Candle Set, an enchanting escape from busy office days. Captivating fragrances offer relaxation, while versatile uses embody thoughtful indulgence in their well-being.
Price: $16.98
34. Portable Phone Stand: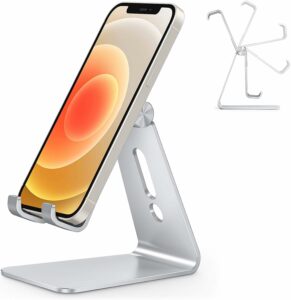 Discover the ultimate convenience with this Portable Phone Stand—an embodiment of ergonomic design and versatile functionality. Effortlessly adjust angles up to 270 degrees, allowing you to indulge in games, videos, or Facetime calls hands-free.
Engineered to accommodate all cell phones, even those encased in heavy protection, this stand features an extended hook for seamless charging without case removal. Elevate your device interaction to new heights with this masterpiece of form and function.
Why We Chose:
Why it's ideal for Administrative professionals: Elevate their workspace with the Portable Phone Stand—a thoughtful gift merging productivity and comfort. Empower them to multitask seamlessly, propelling efficiency while ensuring ergonomic well-being.
Price: $11.99
35. Subscription to a Productivity App: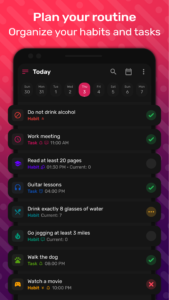 Unleash your potential with a Subscription to a Productivity App—an innovation designed to empower your efficiency. Seamlessly manage tasks, cultivate habits, and fuel your success journey. This app becomes your ally, ensuring you stay organized and focused. Craft personalized habits, set goals, and witness your progress thrive as you conquer each day. Elevate your routine with this digital marvel that's as thoughtful as practical.
Why We Chose:
Elevate their effectiveness with the gift of this app subscription for administrative professionals. Transform their organizational skills, driving productivity to new heights. A tailored approach to task management and habit cultivation makes this app invaluable.
Price: Free and $9.99 For Premium
36. Gift Card to a Local Bookstore: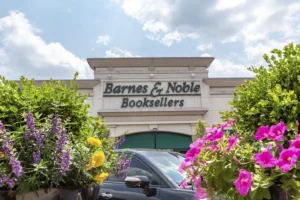 Introducing the Gift Card to a Local Bookstore—a gateway to endless worlds and knowledge. Immerse yourself in literature, explore genres, and indulge your literary cravings. With this card, you're not just receiving a gift but embarking on countless adventures, discovering new perspectives with every turn of the page.
Delight in the power of choice as you select from a curated collection that caters to diverse tastes. Whether you're seeking fiction, non-fiction, or self-improvement, this card unlocks the magic of words.
Why We Chose:
Why it's perfect for Administrative professionals: Celebrate their dedication with the Gift Card to a Local Bookstore. It's a chance for them to unwind, learn, and recharge, a token of appreciation that acknowledges their diverse roles beyond the desk.
Price: Starts From $5
37. Customized Water Bottle: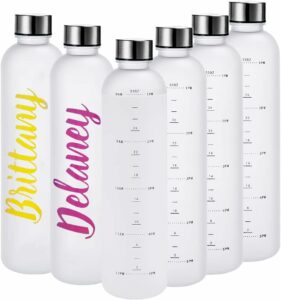 Discover the epitome of hydration perfection with this Customized Water Bottle. It's not just a vessel; it's a companion for your refreshment journey. From revitalizing juices to soothing teas, its versatile design caters to all beverages, ensuring every sip is a moment of indulgence.
The ingenious hourly markers inspire a well-hydrated day, while its lightweight build guarantees portability. Elevate gifting with a personalized touch, an ode to appreciation for administrative professionals and beyond. Elevate refreshment. Elevate gratitude. Elevate life.
Why We Chose:
Best for Administrative professionals to give the essence of care – a personalized water bottle. Hydration meets utility, a thoughtful reminder amidst busy days.
Price: $15.99
38. Desk Fan: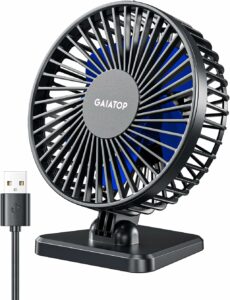 Experience comfort at its finest with this Desk Fan—a masterpiece of compact efficiency. Weighing less than 8 ounces, it's your versatile companion, whether at home, the office, or on the go. With three adjustable speed levels, tailored comfort is just a press away. Elevate your surroundings and indulge in a serene ambiance with this Desk Fan—a whisper-quiet solution for every temperature scenario.
Why We Chose:
Ideal for a gift for Administrative professionals to enhance workspace comfort and productivity by gifting this Desk Fan. Its discreet design and customizable airflow create a serene environment, allowing focused and efficient work.
Price: $7.99
39. Bluetooth Keyboard: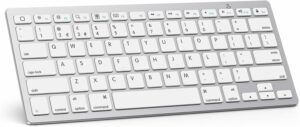 Enhance your productivity with this cutting-edge Bluetooth Keyboard—a seamless fusion of convenience and versatility. Effortlessly connect to your mobile devices, including tablets and phones, revolutionizing typing. It offers unparalleled freedom with a remarkable operating distance of up to 10 meters.
Designed to complement iPads, phones, and various Bluetooth-enabled devices like laptops and tablets, it caters to a range of tech enthusiasts. Embrace its energy-efficient design and automatic sleep mode, granting up to 6 months of uninterrupted usage.
Why We Chose:
Empower administrative excellence with the Bluetooth Keyboard—a gift that amplifies efficiency and ease. Streamline tasks and expedite communication effortlessly, demonstrating your commitment to their seamless workflow.
Price: $15.99
40.

Personalized Desk Plaque: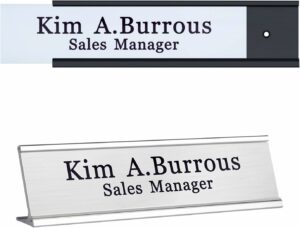 Introducing the Personalized Desk Plaque – a timeless fusion of elegance and functionality. Crafted from durable aluminum, it exudes a level of refinement that surpasses plastic alternatives. Elevate your workspace with this exquisite piece, effortlessly conveying vital information to clients and colleagues.
Choose from silver or white plate colors and diverse fonts, ensuring seamless alignment with your brand's aesthetic. Elevate your professional aura with a desk plaque that captures attention and leaves an indelible mark.
Why We Chose:
Gift a Personalized Desk Plaque, symbolizing their dedication and expertise. It harmoniously blends style and communication, underscoring its role as organizational pillars.
Price: Starts From $5.99
41.

Online Course or Professional Development Program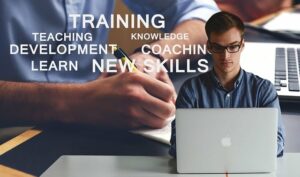 Unleash your potential with this transformative Online Course or Professional Development Program. Immerse yourself in expert-led modules, gaining invaluable skills and insights to excel in your career.
From the convenience of your space, access a wealth of knowledge, interactive exercises, and networking opportunities. Elevate your expertise and open doors to limitless opportunities.
Why We Chose:
Empower administrative superheroes with the gift of growth. Enhance their skill set, boost confidence, and advance their career. This investment in learning not only enriches their capabilities but also elevates the entire team's efficiency and effectiveness.
Price: From $3000
42. Customized USB Flash Drive: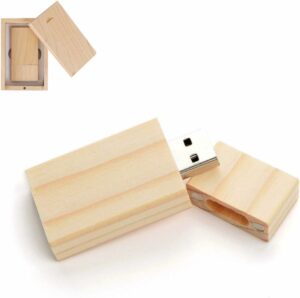 Unlock a world of personalized connectivity with this Customized USB Flash Drive—a fusion of innovation and elegance. It is encased in premium wood and guarantees durability and shock resistance, accompanied by a complimentary wooden box. An ideal surprise gift for those cherishing a secret, its plug-and-play simplicity seamlessly facilitates data storage, backup, and seamless transfers across devices.
With broad compatibility spanning Windows OS, PCs, laptops, TVs, cars, and more, this 64GB USB 3.0 powerhouse elevates your digital experience. Preserve memories, share media, and stay effortlessly connected with this ultimate tech companion.
Why We Chose:
Give them the power to organize, store, and share vital information effortlessly with your professional admin friends. Elevate their efficiency and style with this personalized and practical accessory.
Price: $9.99
43. Laptop Bag: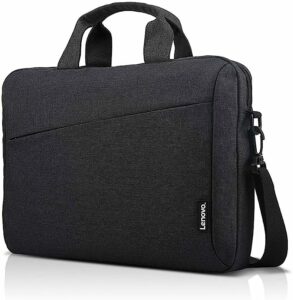 Discover the epitome of style and utility with our Laptop Bag—a fusion of form and function. Safeguard your tech and essentials in organized compartments designed for modern professionals on the move. Effortlessly transition from work to meetings with its sleek silhouette and durable construction.
The Laptop Bag redefines convenience, offering ergonomic comfort while making a bold statement. Elevate your everyday carry and exude confidence with this essential accessory.
Why We Chose:
Elevate your admin team's efficiency and comfort with the Laptop Bag—a practical gift that complements their demanding roles. Enhance organization and ensure they're equipped for success in and out of the office.
Price: $15.45
44. Healthy Snack Subscription Box: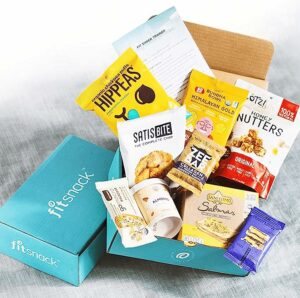 Indulge in a healthier lifestyle with our curated Healthy Snack Subscription Box. Elevate your snacking experience with a diverse selection of nourishing treats. Each box is a delightful journey of flavors and wellness, from guilt-free granolas to antioxidant-rich dried fruits. These nutritious snacks keep you energized and centered whether at work, domestic, or on the go. It's not fair a membership; it's a commitment to your well-being.
Why We Chose:
Gift the Healthy Snack Subscription Box to empower administrative wizards with vitality. Boost their productivity and morale with smart, delectable choices that fuel their busy days.
Price: $28
45. Stylish Desk Lamp: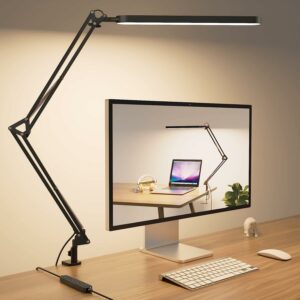 Illuminate your workspace with the SKYLEO Stylish Desk Lamp—a harmonious blend of form and function. Tailor your lighting experience with adjustable brightness and tones, enhancing your productivity and comfort. Its versatile design accommodates any setup, offering a swing arm that reaches optimal heights and a rotatable lamp head to prevent glare.
Effortlessly assembled and clamped, it optimizes desk space while extending its reach. Beyond a desk lamp, it transitions to soothing room light, casting a gentle glow. Elevate your work environment with this elegant yet practical masterpiece.
Why We Chose:
Empower administrative professionals with the SKYLEO Stylish Desk Lamp—an essential tool for enhancing focus and ambiance. Streamline their workspace, fostering efficiency and a pleasant atmosphere for productive tasks.
Price: $25.52
46. Personalized Photo Frame: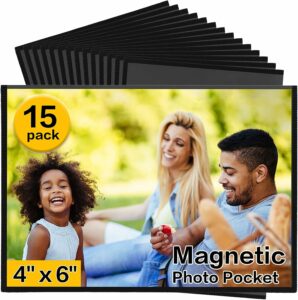 Capture cherished moments with our Personalized Photo Frame—a masterpiece that blends sentiment and style. Its premium magnetic back ensures a secure hold on metal surfaces, gracing your space with memories that won't slip or fade. Perfect for refrigerators, filing cabinets, or any metal surface, it adds a touch of elegance to homes, offices, and schools.
Safeguard your memories in clear, scratch-proof pockets that defy time's touch and are easily cleaned with a gentle wipe. A magnetic embrace that transforms spaces, this frame is a timeless gift, evoking smiles and cherished recollections.
Why We Chose:
Elevate their workspace with our Personalized Photo Frame—a thoughtful gesture that transforms desks into inspiring havens, fostering positivity and motivation.
Price: $9.99
47. Engraved Metal Business Card Case: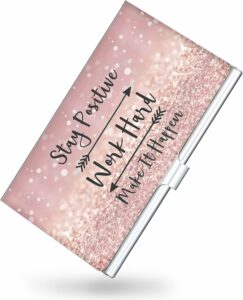 Introducing our Engraved Metal Business Card Case—a fusion of sophistication and innovation. Crafted with meticulous attention to detail, this case is more than an accessory—it's a statement. Its premium leather exterior and high-quality lining exude luxury, while the double-zip double-fold design ensures compact elegance for your coat pocket or messenger bag.
Versatile and practical, it boasts external quick card access and multiple slots for cards, cash, and IDs. Elevate your style and functionality with this indispensable companion.
Why We Chose:
Elevate their organizational prowess with the Engraved Metal Business Card Case—a blend of style and utility, perfect for networking and maintaining professionalism.
Price: From $10
48. Flowers: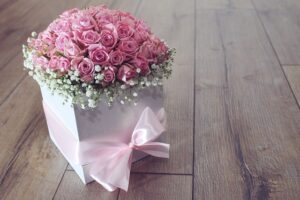 Grace and nature's beauty converge in our exquisite Flowers collection. Each bloom tells a story of love, appreciation, and heartfelt emotions. Delight in the vibrant hues and delicate fragrances that capture the essence of every moment. Whether gracing a desk or brightening a workspace, our Flowers embody the art of gifting sentiment and creating lasting impressions.
Why We Chose:
Celebrate their tireless dedication with the timeless charm of Flowers. A gesture that transcends words, expressing gratitude and admiration. Brighten their space and uplift spirits, aligning with their nurturing essence.
Price: Starts From $5